Accessing the Screen
The most efficient way to access the New Customer screen is when you are creating a New Proposal. From the Customer drop down, click on the Add New Customer link. Adding the customer from here will take you back to the New Proposal screen and auto-populate the customer to be the customer that was just added.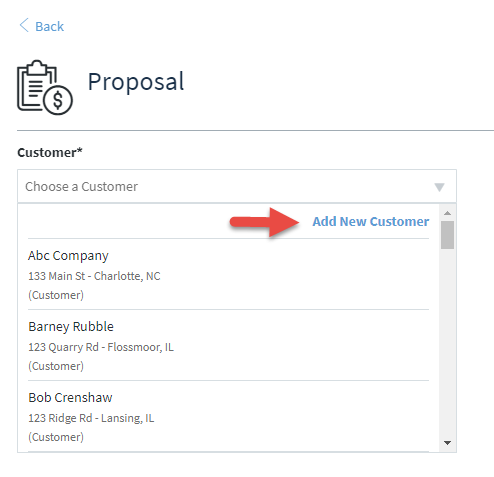 You can also create a New Customer / Lead by clicking the New link on the Customers app tile or clicking the New Customer link on the Customer List screen.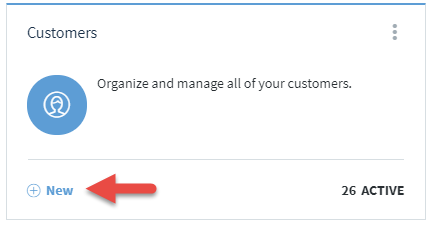 -OR-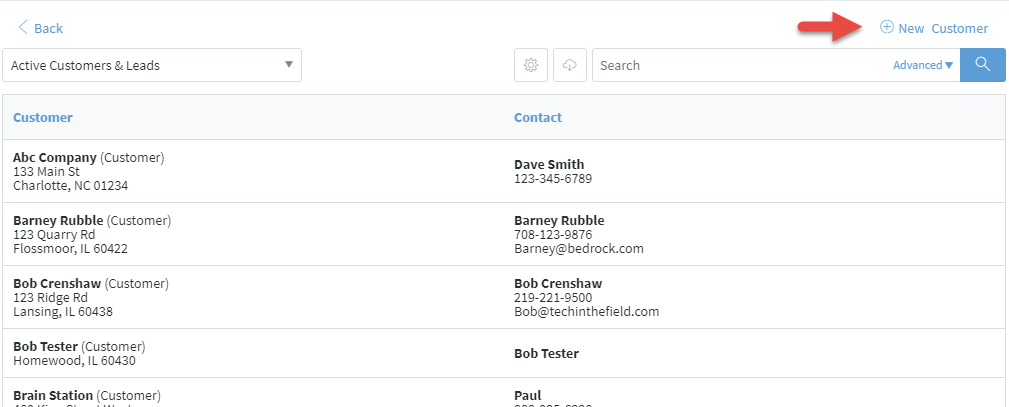 Screen Options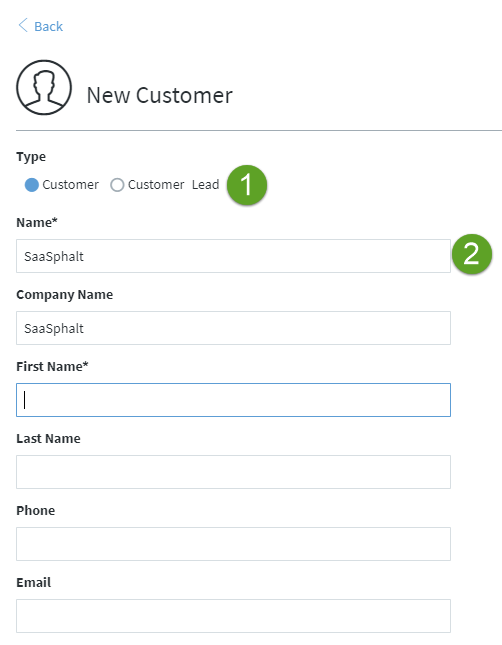 Customer or Customer Lead- The only difference between a Customer and a Customer Lead is that a Customer Lead will not sync with QuickBooks. A customer will sync with QuickBooks. You can change the default value on the Preferences screen.

Name*- This field is the customer name as it will appear in QuickBooks. The name must be unique. The Name is populated by default with the Company Name if there is one or with the First Name and Last Name if the Company Name is blank. You can also set the default format to be Last, First on the Preferences screen.


The Name* field will be HIDDEN when the screen first loads. It will appear and be editable once the Company Name has been entered or a First Name and Last Name have been entered.

Job Site Address- The address of the location where the work will be performed. The first line will automatically populate with the Company Name or the First and Last Name.

The street address should be on the second line. The integrated Mapping Tool uses the second line to locate the property address.

Billing Address same as Job Site- The Job Site Address will be copied into the Billing Address if this box remains checked. If the Billing Address if different than the Job Site Address, un-check the box and enter the Billing Address.
Zone- Zones are a way to group customers that are geographically close to one another. For more info see Zone List screen article.
Property Type- Property Type allows you to classify properties. For more info see the article about the Property Type List screen.
Job Site of- The field allows you to choose a "parent" customer if this is one of many job sites for a customer. For more info see the FAQ: What if a client has multiple job sites?