Once the customer approves a job (or jobs), that job has to be accepted in order to be converted into a work order.
Click the box next to any of the jobs that were approved. Clicking the box to the left of Item to check all the boxes for all the jobs listed simultaneously.

Click Accept Selected Jobs. Doing so will send the accepted jobs from the proposal to the Waiting List to be scheduled.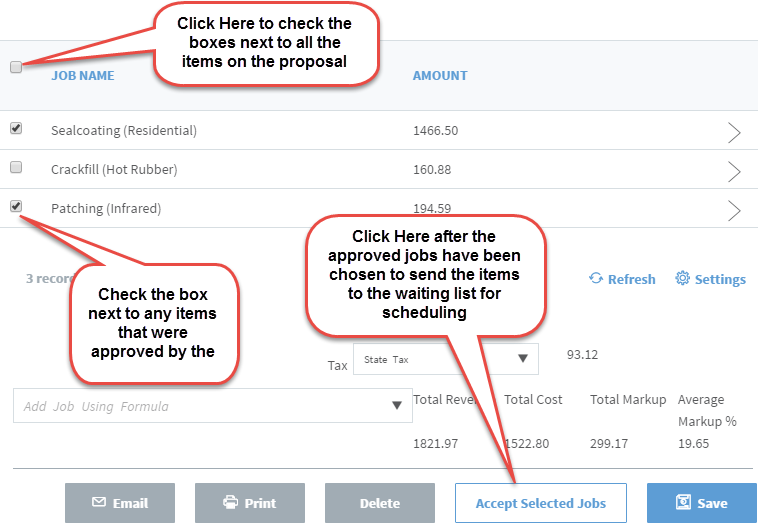 Scheduling is cover in Part 2 Scheduling & Invoicing.