Accessing the Screen
From the Select Job Template screen, click the Add Blank Job link.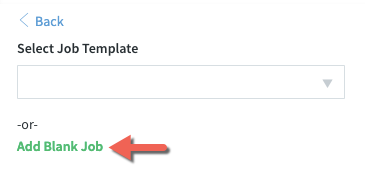 Screen Options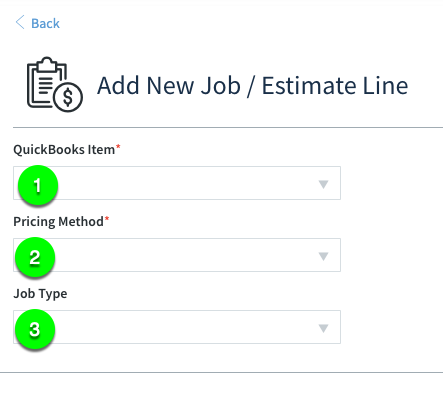 QuickBooks Item- Select the QuickBooks to use for this job. Each job will correspond to one line on an estimate and invoice (if/when work is completed).
Pricing Method- Choose between Unit Pricing and Production Rate Pricing.
Job Type- Select a job type to classify jobs.