Accessing the Screen
From the Edit Job screen, click anywhere in the row of the Measurements grid to open the selected Measurement.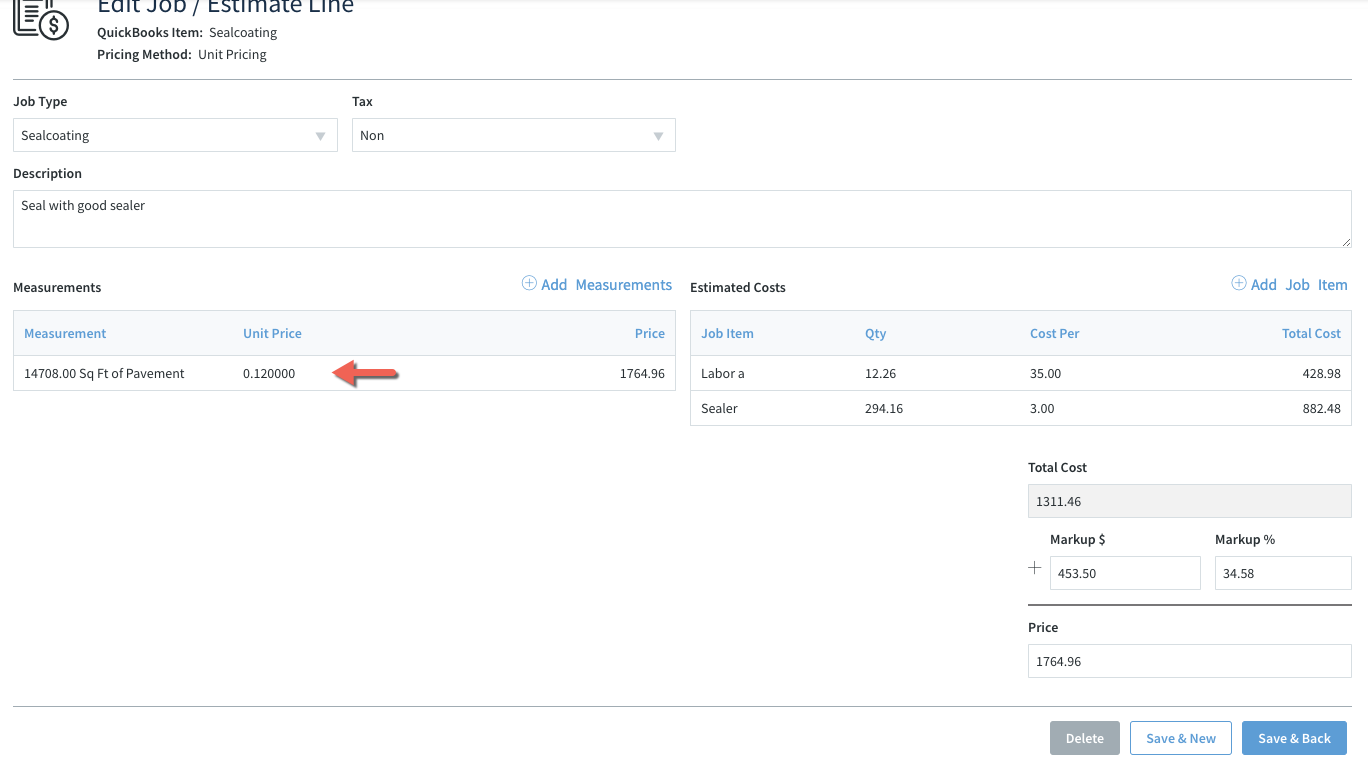 Screen Options
Edit Included Measurements- Add or update measurements that are used in calculating the cost and price of this job.
Unit Price- The Price per unit (Square foot, linear foot, etc.).
Edit Costs- Click to change the production rate or estimated quantity of Job Items based on this measurement type.