Accessing the Screen
From the Edit Job screen, click anywhere in the row of the Estimated Costs grid to open the selected Job Item.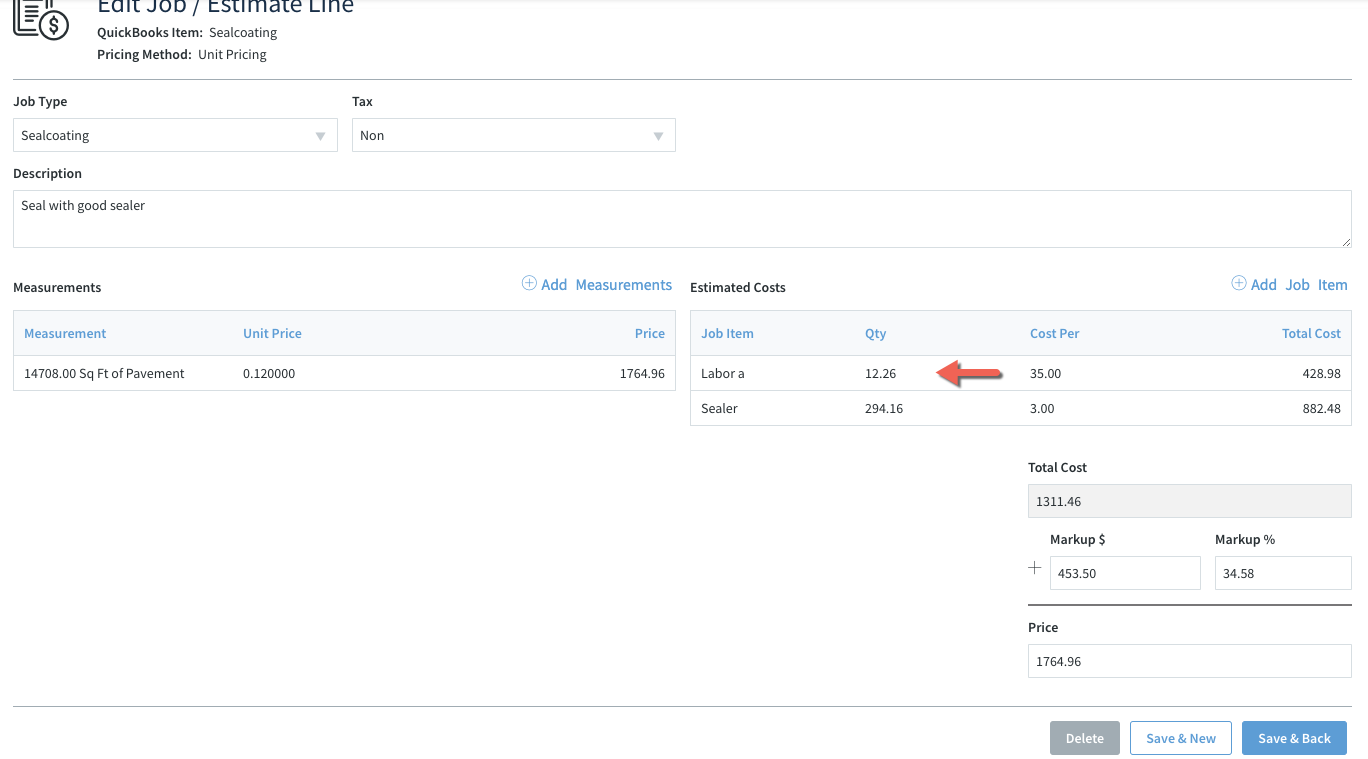 Screen Options
Cost Per- The total cost of this item. Cost should include all costs including overhead recovery.
Production rate- Calculates the quantity of this item based on the Measurement total using: Measurement Total / Production Rate = Item Quantity.
Item Quantity- The total quantity of this job item that will be used on this job.